NFT NYC is upon us - the bi-annual bacchanal of all things NFT and blockchain.
At last summer's event, your humble editor caught a sweet case of Covid that lasted a month. At this year's ETH Denver, Evan, your other humble editor, caught his own case.  
So we tend to delve into these mass gatherings as an opportunity to strengthen our collective immune systems and have a hell of a time doing it.
The spreading of germs should not dilute the importance of NFT NYC, which at its best is about the spreading of ideas - often sandwiched between cocktails. With this in mind, Meteor is offering a guide to what we think might be interesting over the next few days.
By design, we're omitting the biggest projects. We're talking to you Apes, Punks and Doodles. Partly because we weren't invited, but mostly because the events and parties they produce are exclusionary. Can't afford a $100k jpg? I guess this people's revolution isn't for you.
One of the major selling points of Web3 is that it's open to all. The old centers of power don't hold sway. But if we're just replacing one velvet rope with another, what's the point? Is Planet of the Apes any better than Planet Hollywood? In the end probably not.
We're also avoiding any events that are part of the official NFT NYC roster, because, well you can just read that website for yourself. So with that wind up, here's what is catching our eye in the events outside the main events.
DAY 1: WED APRIL 12

When: Wednesday April 12, 9am-12pm
Where: Glass Ceiling Nomad, 1204 Broadway (between 29th and 30th)
Price: Free, but must be approved via RSVP
Hanging out with the leading women of the NFT space is the perfect way to kick off what is likely to be an orgy of bro energy for the next three days. The event is a collab between auction site MakersPlace, World of Women, Eyes of Fashion NFT, and Bad Bitch Empire with a live performance by art duo Neosutras.
We're hoping they do a finale event too. After three days of NFT NYC, we're going to need an estrogen chaser.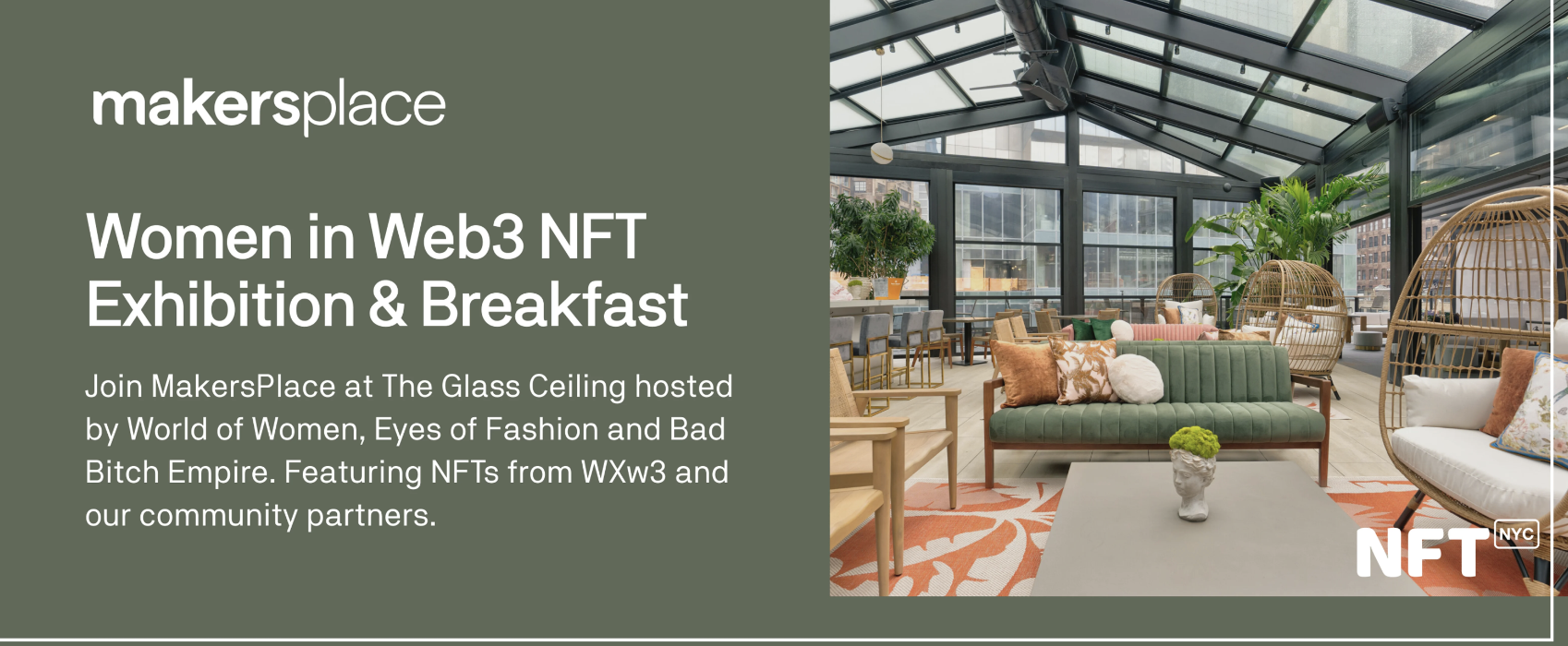 When: Wednesday April 12, 10am-7pm, Thursday April 13, 10am-2pm
Where: Spring Studios at 50 Varick St.
Price: Free
The Tezos Foundation supports the thousands of NFT artists that publish their work on the environmentally and pocketbook friendly blockchain. You will find them at most major NFT events included last year's Art Basel. This week they are running a sort of parallel conference to NFT NYC with a schedule of free panels, art exhibitions, portfolio reviews for budding artists and art contests for PFPs, music and generative art.
They've got a full line up all day Wednesday and part of Thursday.  Standout panels for us include:
Wed 10:45 am Panel: Art on the Blockchain: Get A Glimpse of Whats Next - Brian Mc Alister, Ana Maria Caballero, Paul Schmidt
Wed 1:00 pm Panel: Decoding the Digital Canvas: Exploring New Artistic Practices - Laurence Fuller, Zancan, Aleksandra Art, Sasha Stiles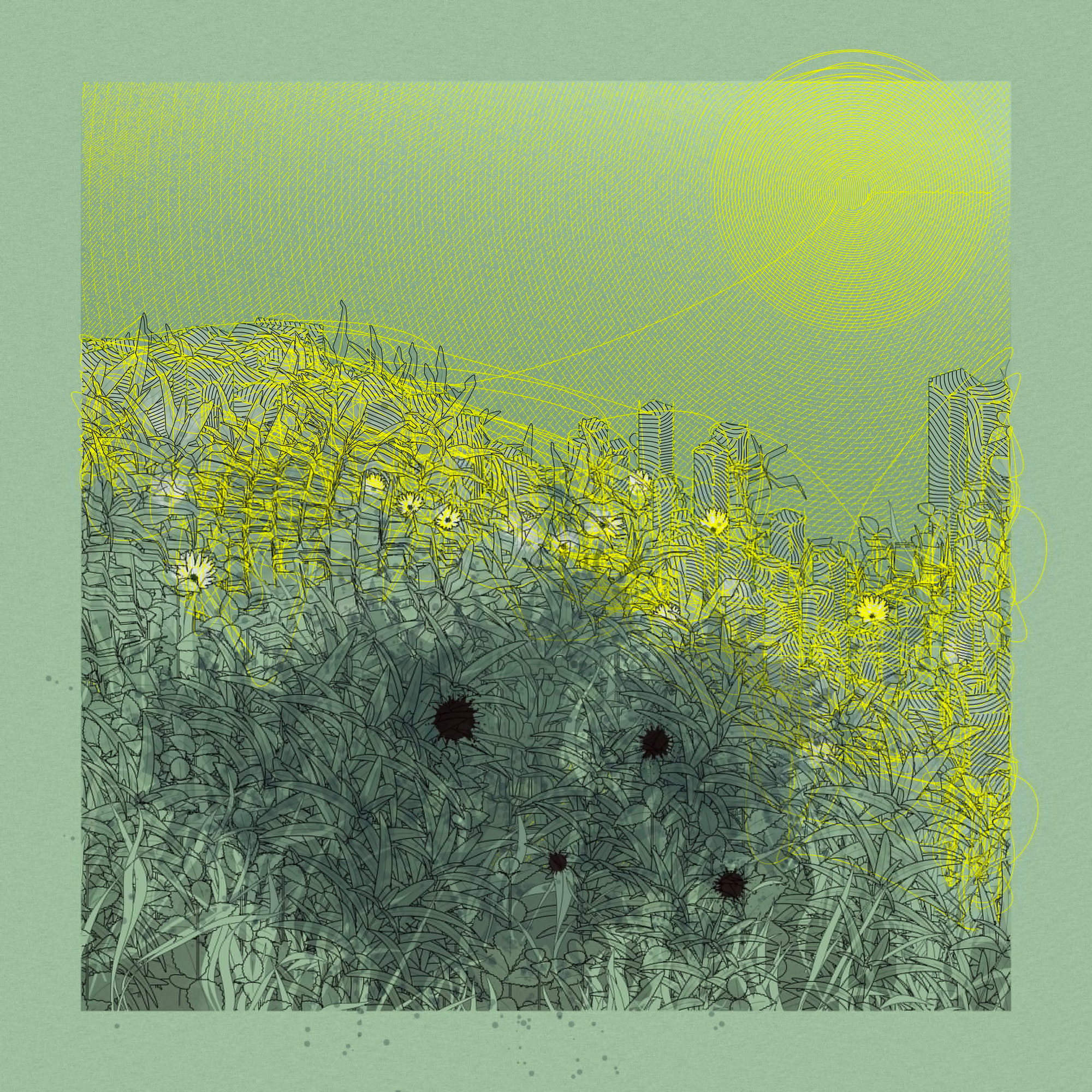 Thurs 10:15 am Showcase: How the California DMV put car titles on Tezos - Andrew Smith, Iryna Gerasymova
Thurs 1:25 pm Panel: Beyond Spotify: How music NFTs are transforming the industry with DNS - Shokunin, Chris Catoya, and surprise guests :)
Bang & Olufsen x SuperRare Gallery
When: April 12-14, 11am-7pm daily
Where: 121 Spring Street (Soho)
Price: Free
This event is a bit more nakedly commercial than the others. It's a SuperRare art show inside of a stereo store. But to be fair, B&O, does make some beautiful kit.
And we're excited to see new work by: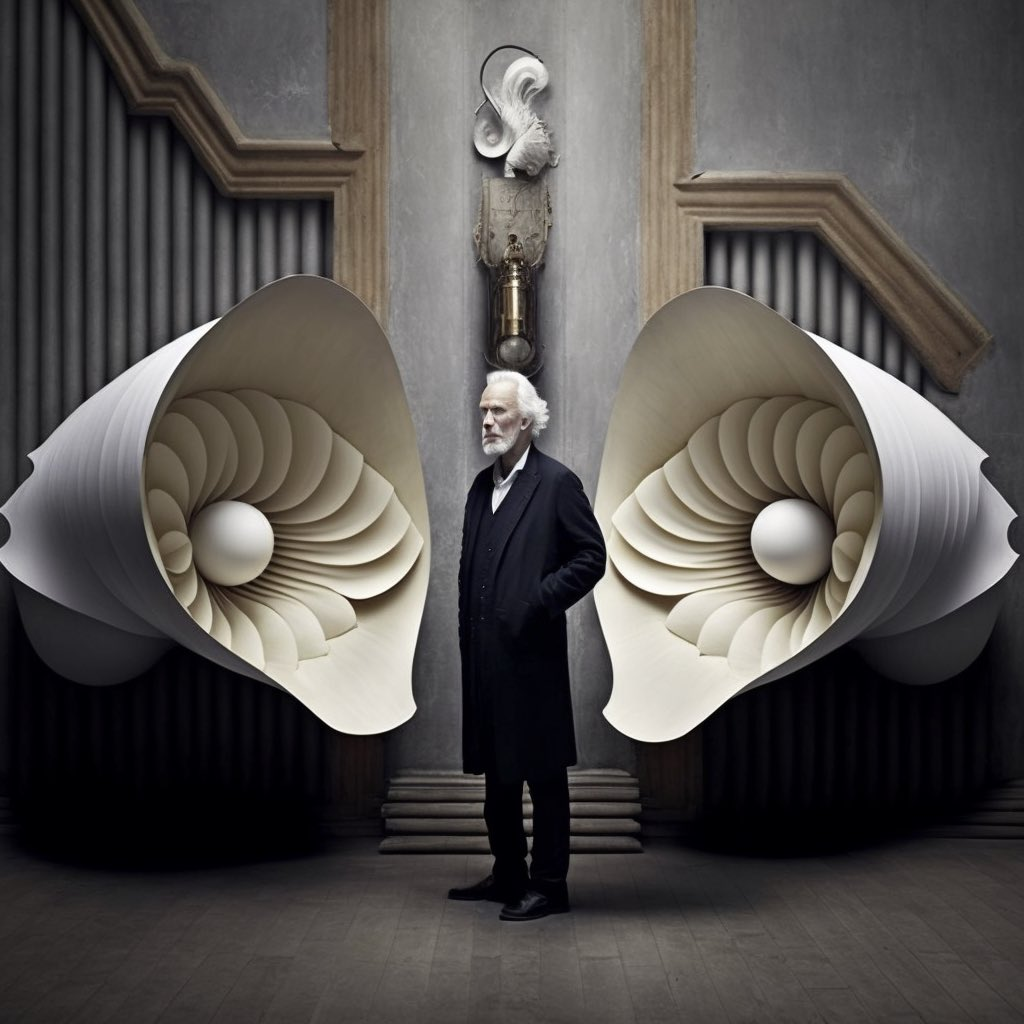 When: Wednesday April 12, 12-6pm
Where: Samsung 837 (837 Washington St.)
Price: Free, but invite only
Ok, this one is a bit of a fancy event. And it's invite only, so it does break the spirit of the rules of this list. However, we're leading a panel on phygital fashion with leaders from DressX, The Fabricant, Cult&Rain and Lacoste as part of the launch of Future+, a business focused digital fashion community.
Don't worry if you can't make, we'll report back this week with highlights. Full program here in case you're interested.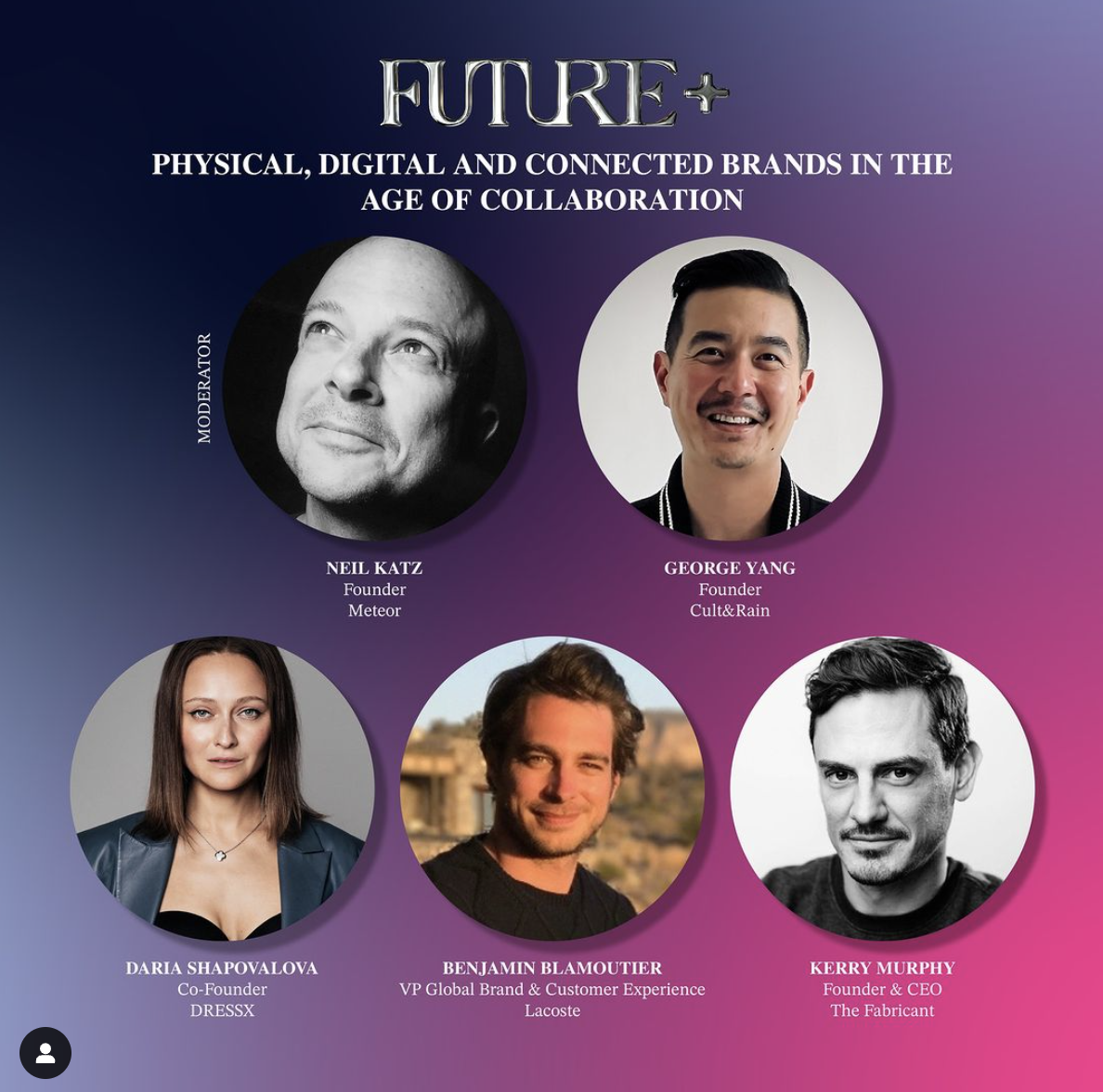 When: Wednesday April 12, 12-5pm
Where: Bitforms Gallery @ 131 Allen St.
Price: Free, but buy a book damnit
Generative art legend Dmitri Cherniak and Helena Sarin have a new book out and refreshingly they are offering signed hard copies, no POAP, no drops. Just groundbreaking work printed on nice cotton paper.
If that doesn't pull you, apparently drinks will be served.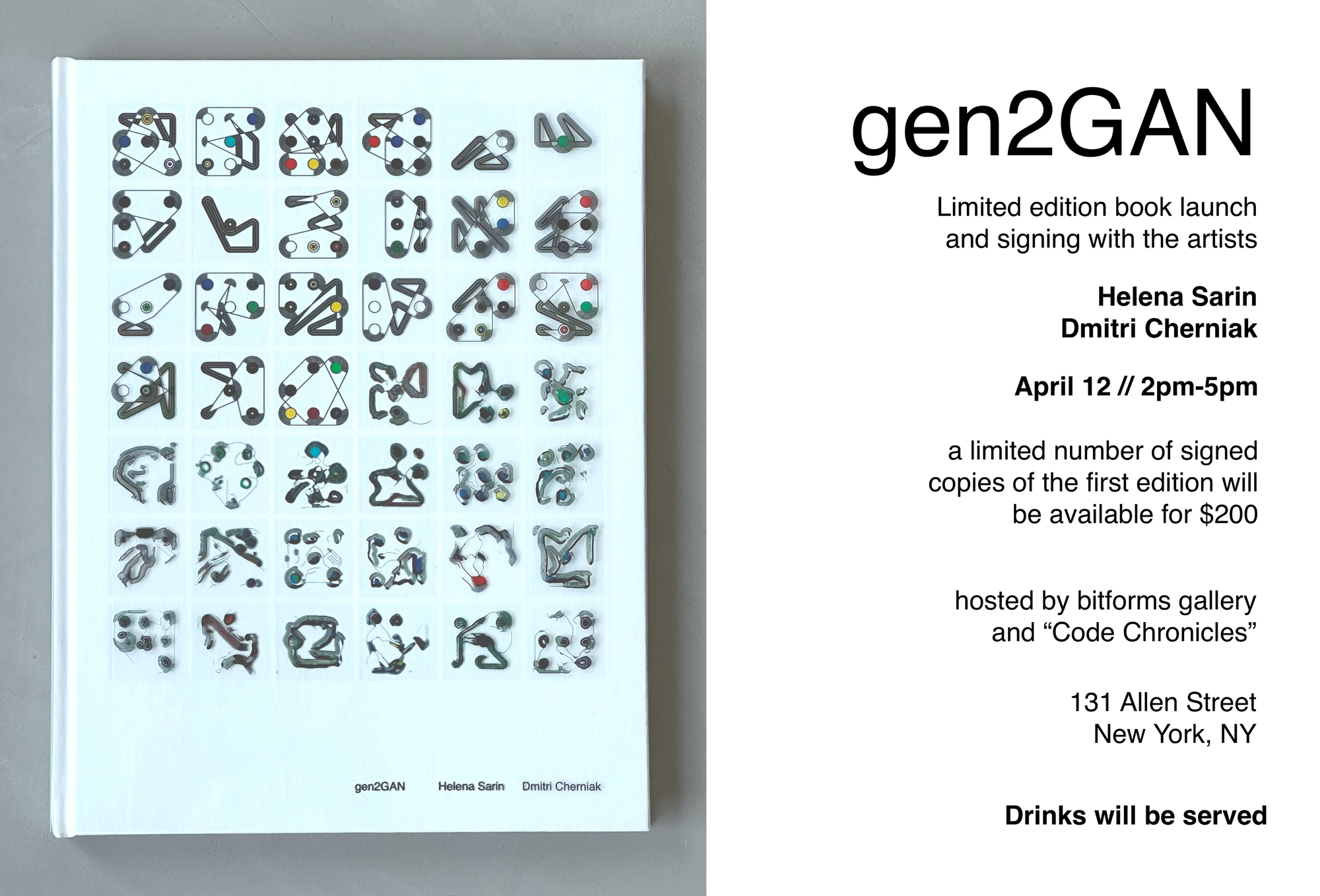 When: Wednesday April 12 - Friday April 14
Where: Various locations
Price: Free, but some events are filling up fast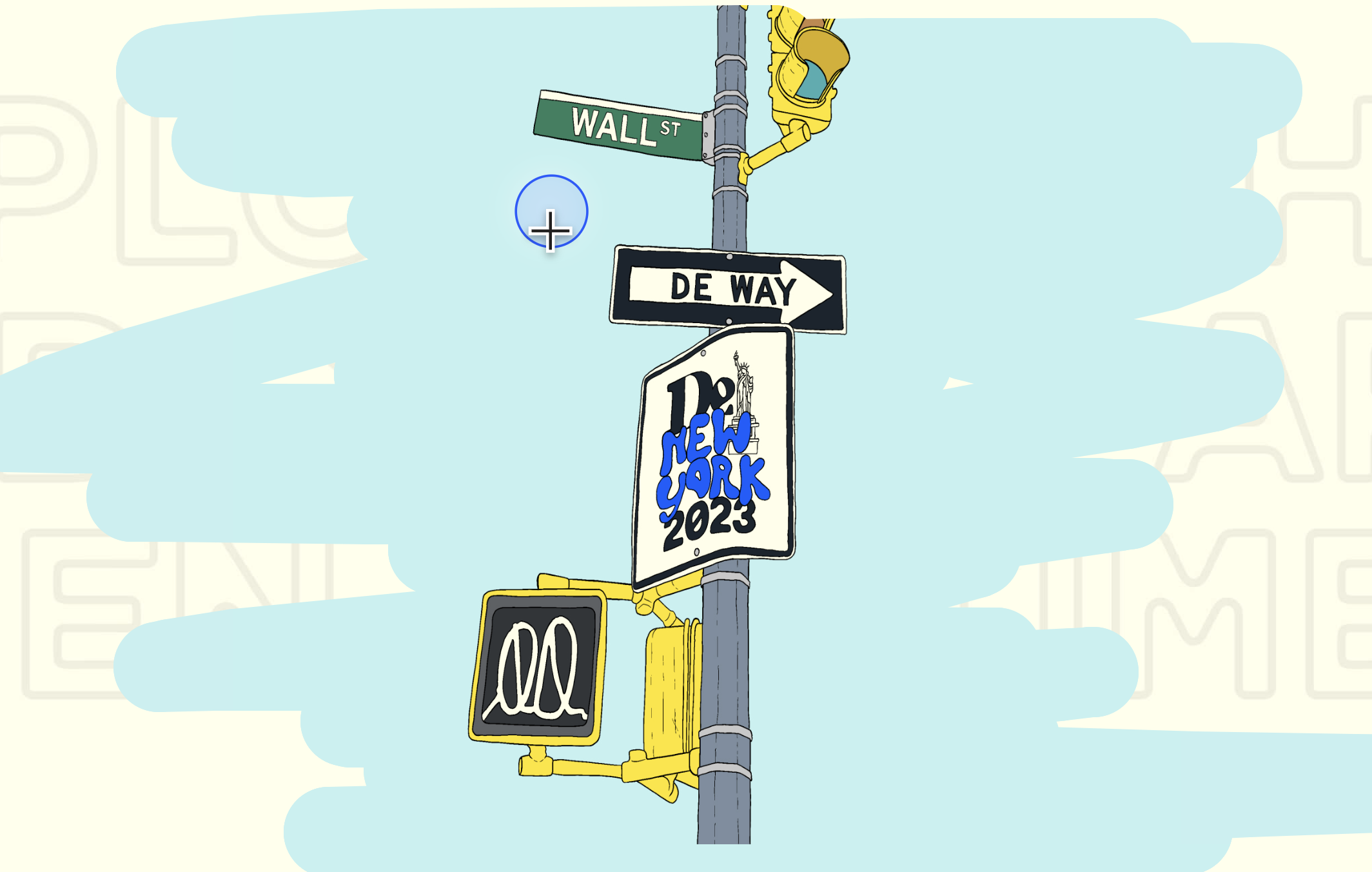 You got to hand it to Frank DeGods. He is one of the great pumper of bags. But there's often something a bit more open and egalitarian about his projects than a typical PFP. And so he makes our hit list.
The team has a line up of events across the city from April 12 - 14 including a golf tournament, a happy hour and a treasure hunt.
Most of them are free to attend and open to anyone, not just holders.
When: Wednesday April 12, 4:30-7pm
Where: Betaworks @ 29 Little West 12th Street (West Village)
Price: $10
Betaworks is a long time incubator of interesting tech companies in New York City. Part VC, part product creators, they usually have mixers worth mixing into. This event is focused on web3 startups who have products to show. It's open mic night. Anyone can get on stage, but no powerpoints allowed. Working product only.
Got the next billion dollar idea? You can sign up to present here.  Otherwise, just chill and enjoy the show.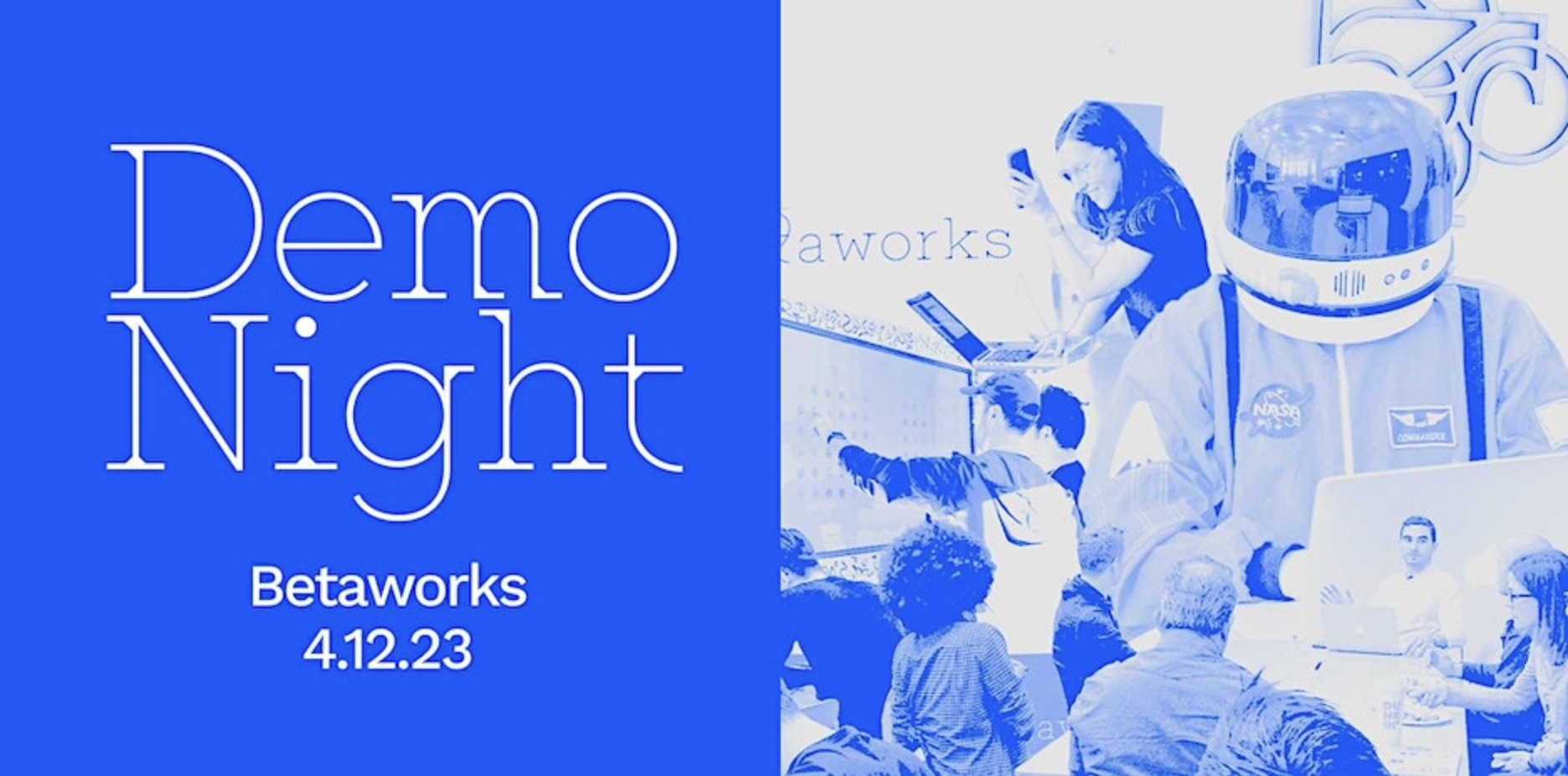 When: Wednesday April 12, 6-9PM
Where: Magic Hour Rooftop Bar & Lounge @ 485 7th Avenue #18th floor
Price: Free, but drinks are on you cheapskate
Another welcome break from the bro-fueled festivities that are the life blood of NFT NYC. Women and allies are welcome and the venue, billed as "NYC's largest indoor/outdoor hotel rooftop bar & lounge" with an "urban amusement park" theme and killer views of the Empire State Building, looks pretty great.
Gents, if you're coming here to creep, move on. You've got the rest of NYC to play.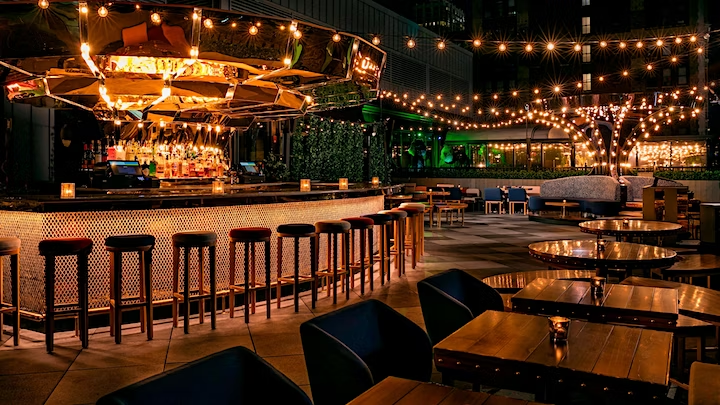 When: Wednesday April 12, 7pm-1:30am
Where: Williamsburg, RSVP for location
Price: Free, but you need to RSVP
If you're looking for a hangover Thursday morning, truck out to Williamsburg for the Nolcha Shows party featuring more than a dozen artists including FVCKRENDER, Jenni Pasenen and Jeremy Cowart.
Nolcha built a name throwing fashion week events. We've never been but assume they've got this covered.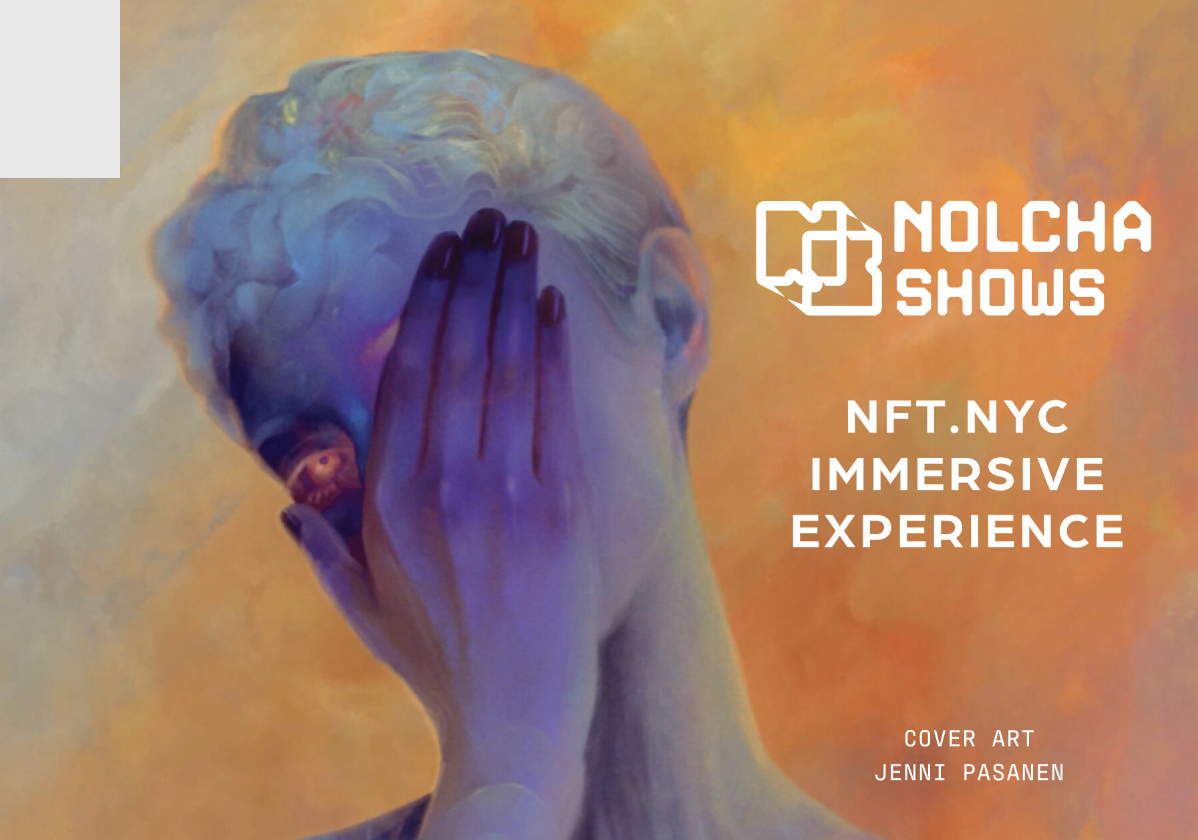 DAY 2: THURS APRIL 13

When: Thursday April 13, 12-2pm
Where: Classic Car Club Manhattan
Price: Free, but you probably need to pretend you're important
Bitgo, a digital asset company that serves institutional clients and Trusted Advisor, a resource for advisors of high net worth clients, are throwing a fancy party for fancy people.
We wouldn't mention any of this except that their soiree is at the Classic Car Club on the waterfront. So spruce up that LinkedIn (maybe add a couple of lines about Stanford and Goldman), dust off your monocle, do your best Rich Uncle Pennybags impression (the old guy from Monopoly) and see what happens.
Tweet some photos if you get in. Don't steal anything. And remember if you break it, you own it.
When: Thursday April 13, 10am-2pm
Where: Spring Studios at 50 Varick St.
Price: Free
A full line up of panels and art events from 10am-2pm. Some of our highlights:
Thurs 10:15 am Showcase: How the California DMV put car titles on Tezos - Andrew Smith, Iryna Gerasymova
Thurs 1:25 pm Panel: Beyond Spotify: How music NFTs are transforming the industry with DNS - Shokunin, Chris Catoya, and surprise guests :)
When: Thursday April 13, 6-9pm
Where: The NFT Gallery @ 88 Clinton St. (East Village)
Price: Free, but need to RSVP
We're not totally sure what they're up to but we're fans of BLAC.ai's art work. So we're excited to see what he's curated for this event.  The event is hosted by Joyn.xyz, a platform to create curated art experiences on the net.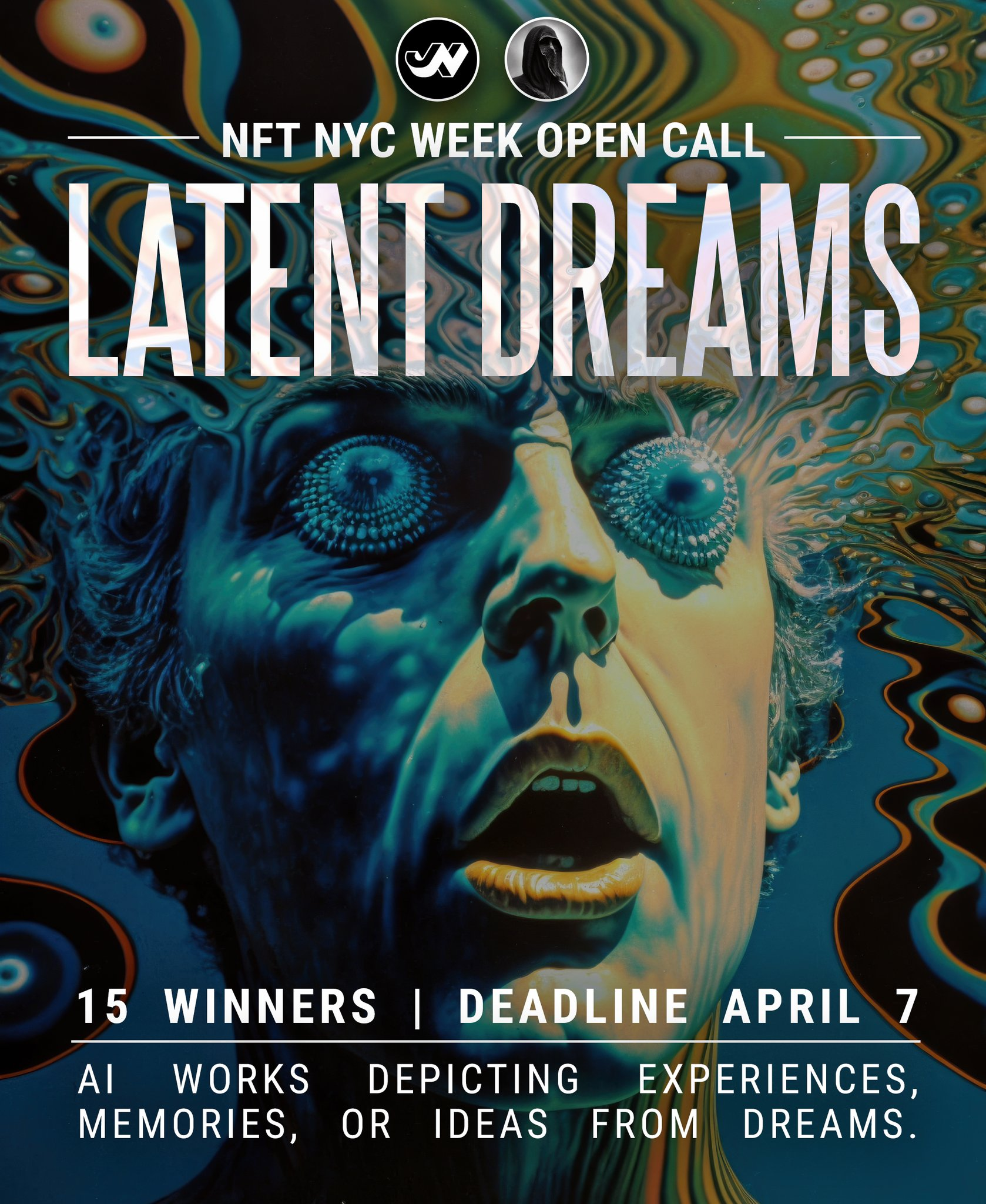 When: Thursday April 13, 6-11:30pm
Where: 251 Bushwick Ave., Brooklyn
Price: $22
Hobnob with leaders in the SexTech industry and learn about the future of crypto and NFTs in the sextech space. Then enjoy a dance party with a SexTech performance.
If that sounds like I'm reading from the event description, it's because I am. Frankly I have no idea how SexTech and crypto intermingle, but this event does sound like something different from the long parade of jpgs that cost more than a house.
And the event sounds rather mature in its aims to create an inclusive experience: "Understand that women, marginalized genders and BIPOC will be centered in this conversation and we ask you to be mindful of the space you take up."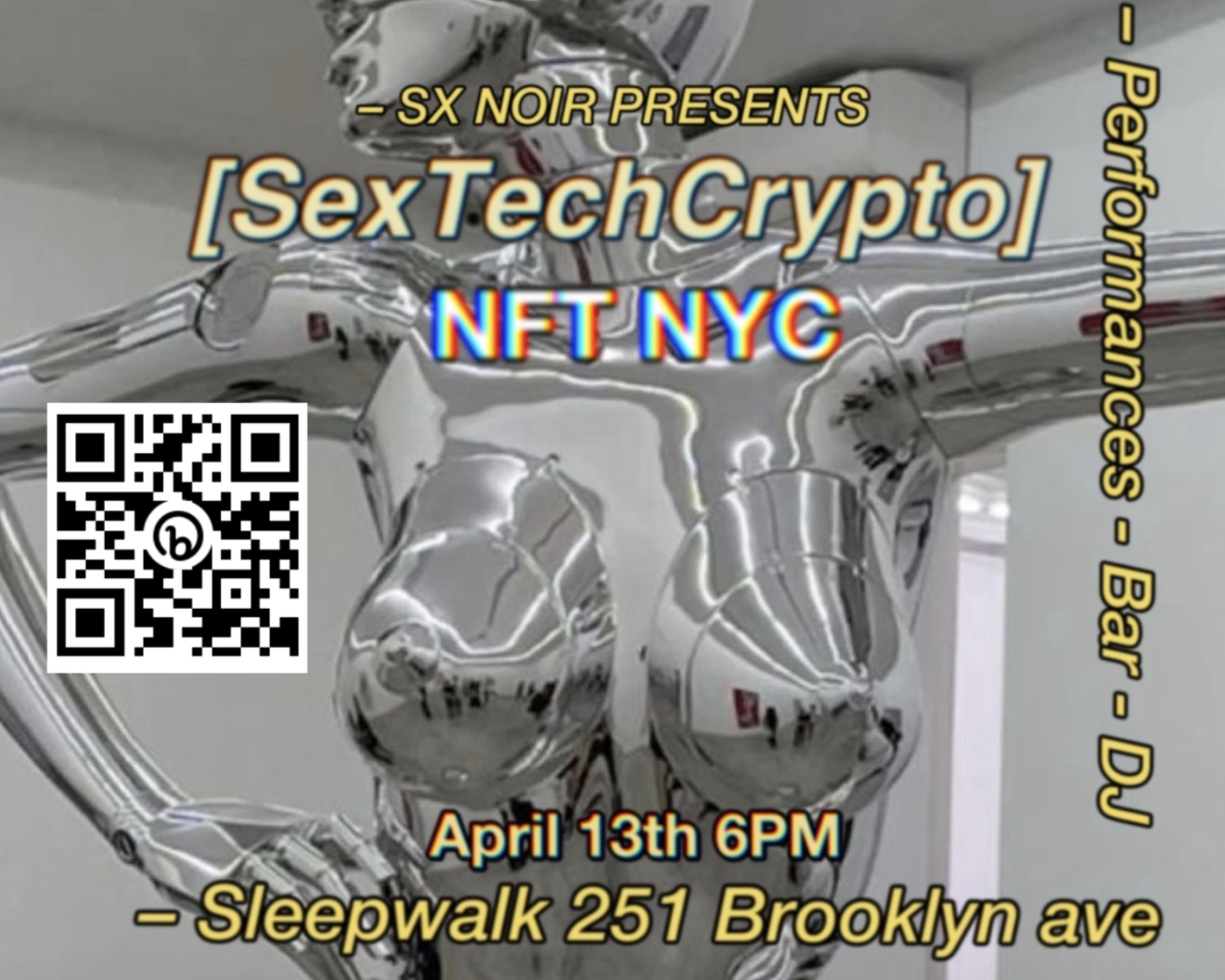 When: Thursday April 13, 11pm-3am
Where: Rumpus Room @ 249 Eldridge Street New York, NY 10002
Price: Starts at $23
We like the venue (The Rumpus Room) and we like the pitch: "Tired of networking events and panel discussions? Just flew in and ready to get the weekend started right? Come dressed in your best disco outfit and get ready to boogie all night long!"
The DJs are spinning 70s and 80s music and the cover to skip the line is only $23. Bottle service is $500 and up if you somehow have any Eth left. Of course, if you're fabulous you can try going for free and waving at the bouncer.
DAY 3: FRIDAY APRIL 14

When: Friday April 14, 9am-12pm
Where: The Rooftop at Selina Chelsea @ 518 West 27th St. (Chelsea)
Price: Starts at $29-93
The Fashion DAO, who bills itself as" a global community of fashion-tech creators" hosts this rooftop morning event that features a live art performance by Iris Brosch and Alessia Moccia. The work "will depict the beauty of women in their purity, grace, and energy. The performance will be an invitation to behold the transformation of contemporary women into latter-day Venuses as they revisit Eden for the pleasure of all."
Interestingly, the event will be streamed into Spatial, a blockchain based metaverse. But we're betting the mimosas are better IRL.
When: Friday April 14, 9am-12pm
Where: 83 East Drive, Brooklyn
Price: Free
This event, far away from the main conference at the Javits Center, sounds like a legit unwind. But it's all very DIY.
Bring your own blankets, sketchbooks, food, drink, party toys, whatever you need. Cause they're aren't giving you anything, but a good reason to meet creators, techies and crypto weirdos like you.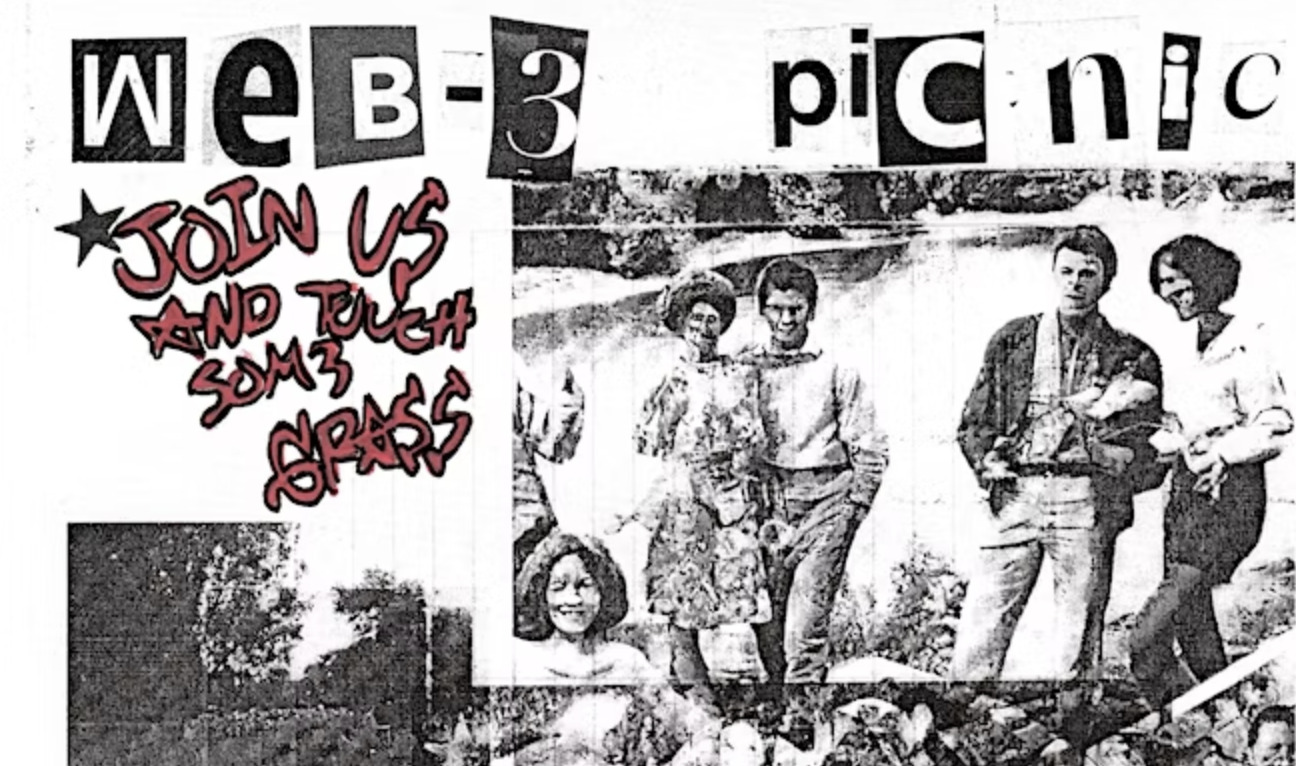 When: Friday April 14, 9:30am-4:30pm
Where: 70 Hester Street
Price: Free
CompStomp Studios is putting on four days of NFT photography events from the 12th to the 15th, including curated exhibitions, auctions, panels and special releases.
Friday's event, "In the Streets" is curated by Billy Dinh, Jeremy Perez-Cruz and Mike Szpots and hosted by Light Artists.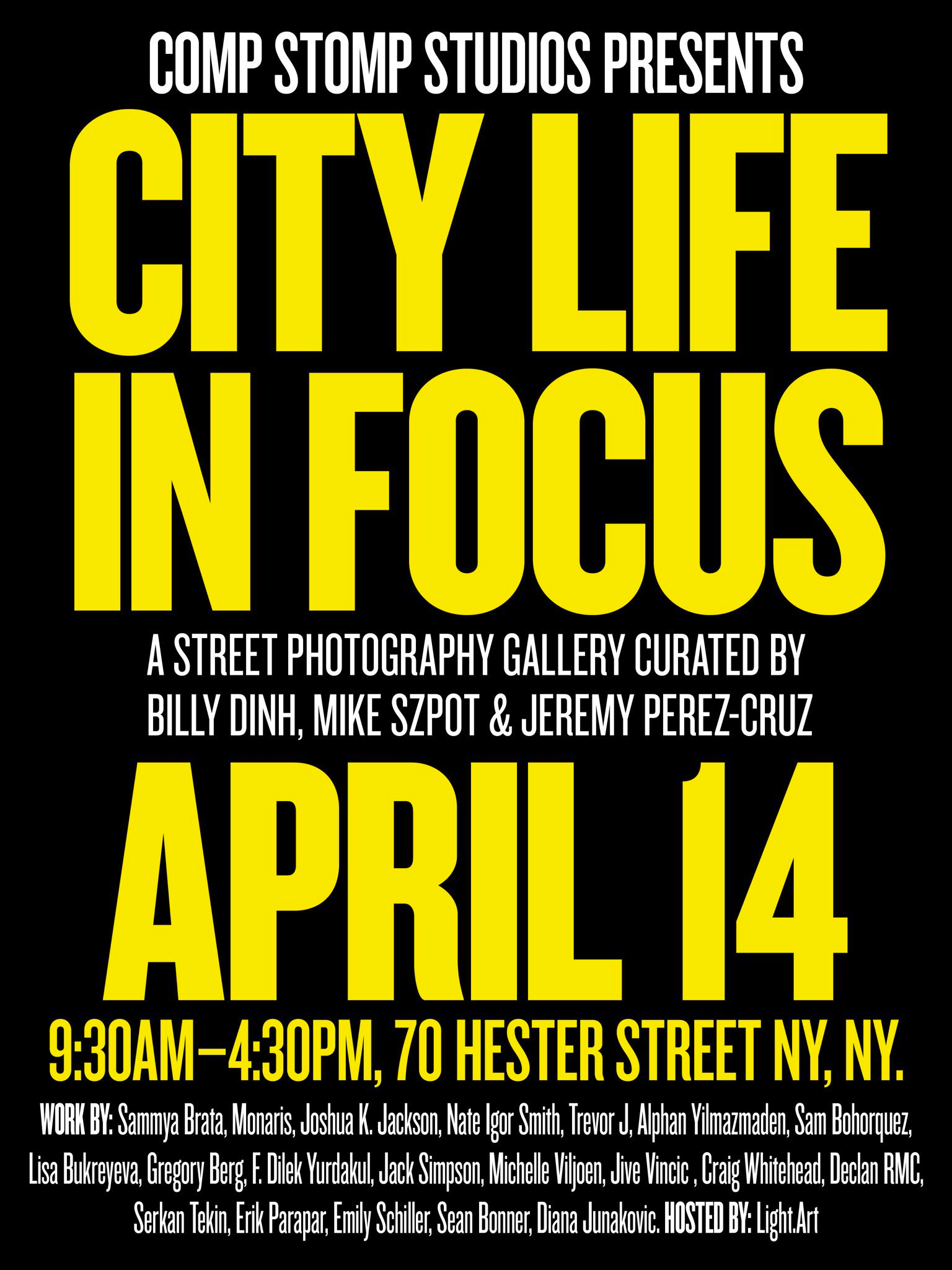 When: Friday April 14, 7-11pm
Where: Arlene's Grocery @ 95 Stanton St. (lower eas side)
Price: Free
The "Voyage to the Stars" show sounds like a great way to end the week with a party. Arlene's Grocery is a fantastic lower east side venue that's been doing this for a long time.
Performers include NFT musicians Jadyn Violet, Yunice, the GX Universe and Digamy. The entrance fee is a little funky. You need to be a holder of NFTs from any of the headliners or hold a SuperFest pass.
The good news: all of these artists are on OpenSea. The bad news is some of them have zero trading volume so it's not clear what the price might be to buy an NFT.  But we sense we're taking under $50, maybe under $20 to play ball.