Welcome to the Meteor Art Issue. Every Wednesday, we highlight new artists and projects on the leading edge of Web3 and AI-generated art, and a weekly digest of notable news in the digital art world.
AI artist ClownVamp doesn't just build images. He builds worlds. Like this one...
After ten years of vicious, bordering on violent debate between traditionalists and the emerging AI art movement, it was decided: Young aspiring artists must be pure, free of any outside influence.
In the 2030s, art academies popped up that promised parents their children would be trained without any risk of impression. All ideas were to have a clear chain of thought, traceable to their genesis.
To do so, students were made to wear nanometric bubbles. These contraptions would screen out any influence (visual, audio, or otherwise) that could possibly impact their art. They were known as bubble boys and bubble girls.
That passage (and our cover) art part of a new series called "PanicLand," in which ClownVamp (CV to friends) employs his favorite artistic theme, alternate history.
"A lot of what I explore are alternate timelines, alternate history," he says. "Trying to make the point to the viewer that so much of the world around us is made up. Having a healthy appreciation of that is a powerful tool for everyone. That gives us a better grounding of what's important and what's not. This has now consumed me."
"PanicLand" will be CV's third serialized work of artistic fiction. His first, "The Truth" took us to an alternate America where aliens seem to have made a shadowy alliance with the government.
"I had this idea for a timeline. Let me show something really out of place," he says. "What if I took an alien invasion and cataloged it through an impressionist lens. This became my series 'The Truth,' an impressionist painter witnesses an alien invasion. He paints what he sees and chronicles it in his journey."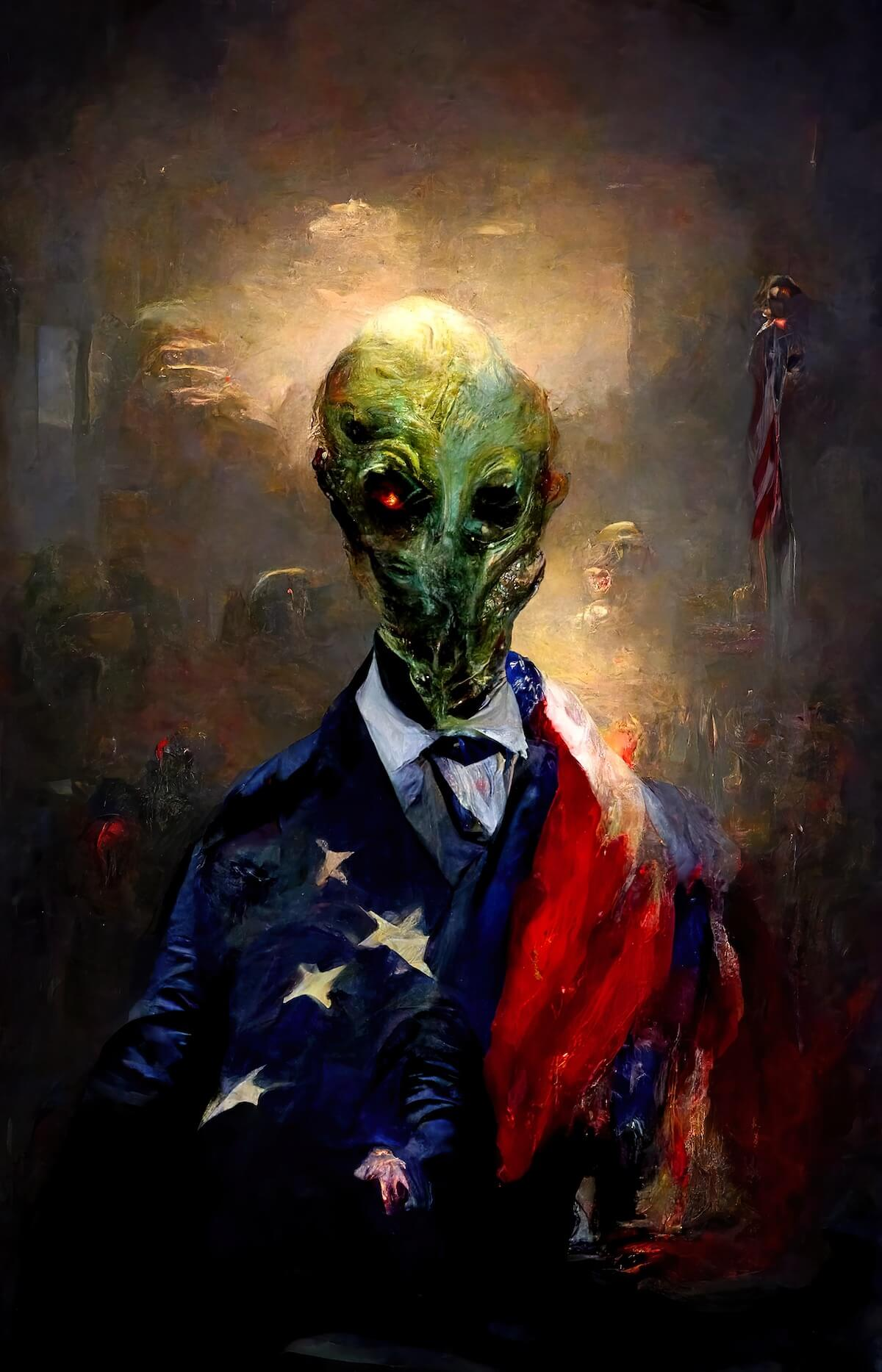 His second project, and biggest to date, imagines a campy protagonist, "Detective Jack" tromping around what appears to be a stylized 1950s Los Angeles. There's a murder to solve of course. And a dead body.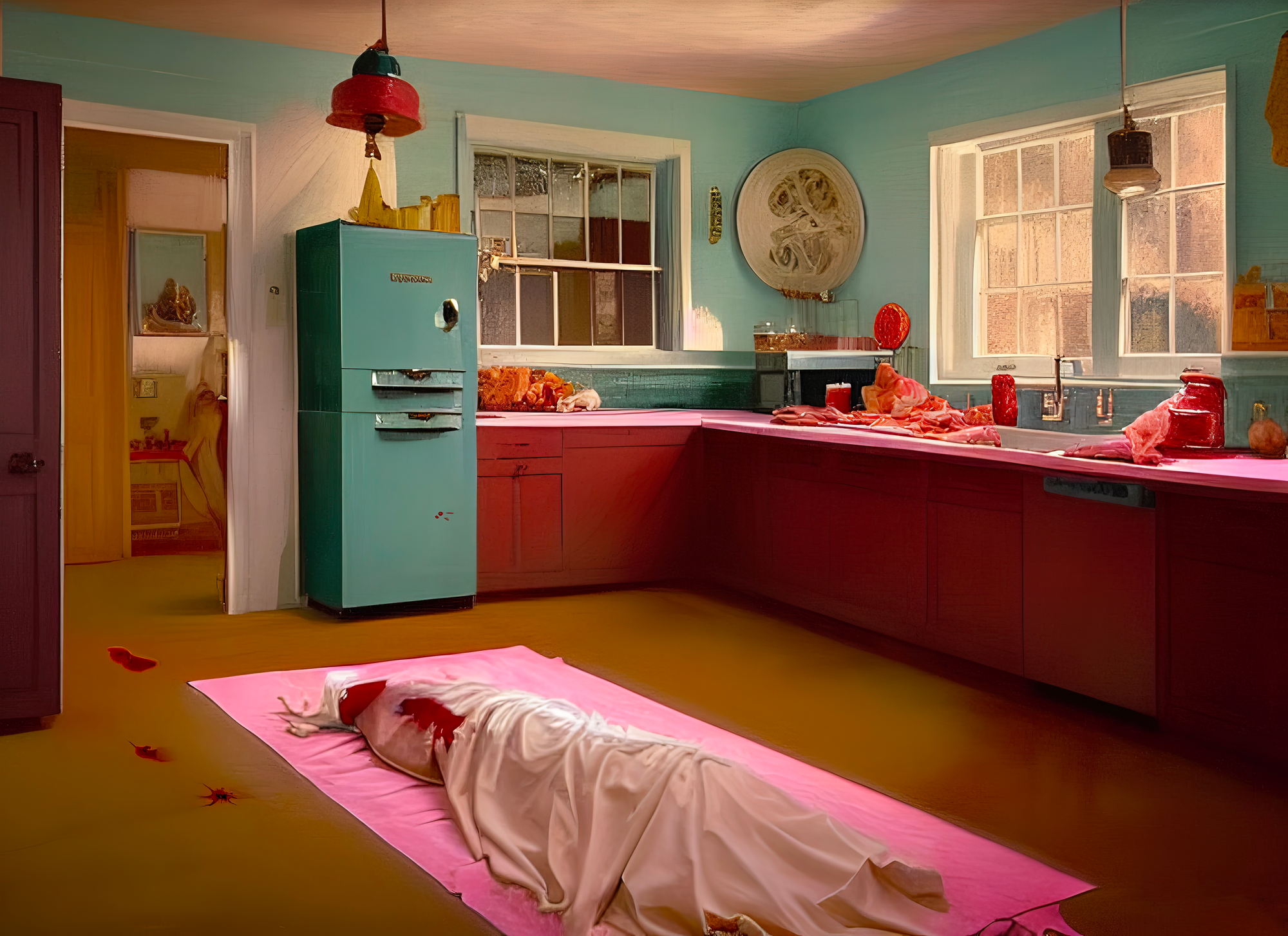 "It's the smell. They don't tell you about that on cheap television dramas. But crime scenes fucking reek. The rotting bodies. The drying blood. Revolting," he writes.
The characters are pure pulp: the reluctant hero with a square jaw, the buxom detective / forbidden love interest, the sex cult leader obsessed with pink circles. You get the idea.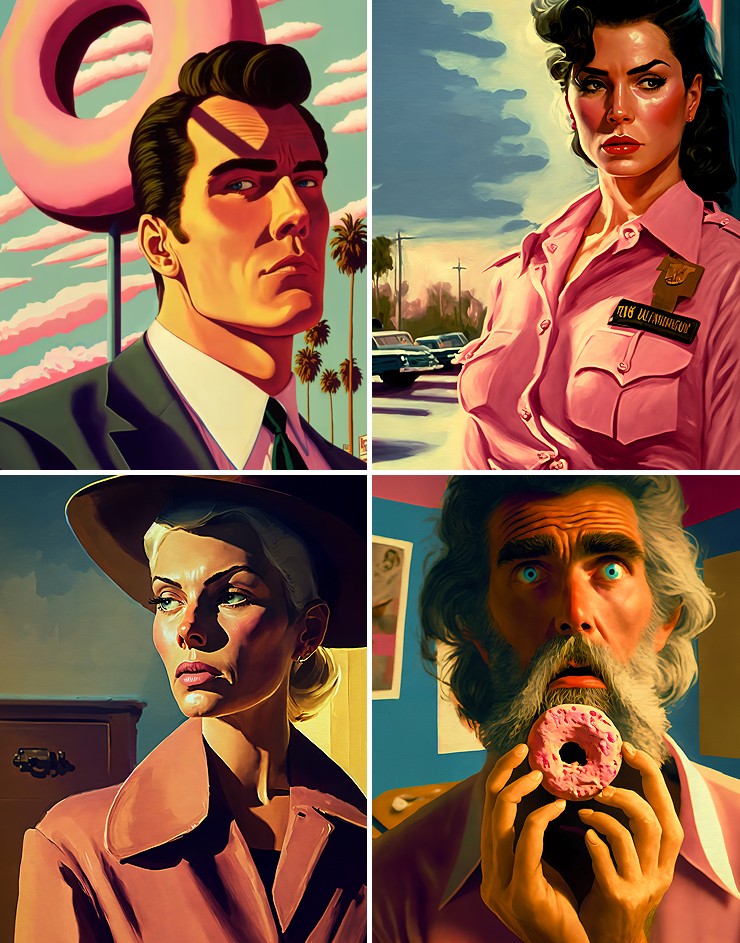 But what's fresh here is the artist using NFTs as a type of long form story telling. The frames, each sold as a unique piece of ownable art, are part of a whole. This could easily be a graphic novel or a Netflix show. But it's digital art instead and the collectors get to enter CV's twisted world.
The Collector Turned Artist
Before CV was an artist, he was a collector. "I have six to seven thousand NFTs in my collection," he says. "I'm go big or go home. I'd rather find emerging artists and be their biggest supporter and help them grow then catch them mid career."
Some of his favorites include Uczine, Strange Thing and 0009 who have all become sought after artists.
CV originally fell down the NFT rabbit hole via TopShots, the NBA's digital playing card collection. "That's funny for people who know me in real life," he says. "I fucking hate sports. Not my cup of tea at all. But there was something around Top Shots that got my mind going around digital goods. I was sold. That was my gateway drug to NFTs."
"I spent a pretty penny during NFT, PFP summer. Going into 2022, I got burned out," he tells Meteor. "I decided to just focus on collecting art. I got into Tezos and was seeing art that felt like underground galleries. Then people started to mint AI art. I thought this was cool. I've never seen anything like this.  This stuff was both coherent and aesthetic and had a lot of artist intent behind it."
At the time, CV wanted to do more than collect. He had a pending non-fiction book deal, but became smitten with a fictional concept and using AI tools to bring it to life.
"I wanted to write a novel. I was into the fiction mindset. But this seemed way more interesting than a novel. I felt I could do world building in a way I couldn't do with worlds alone."
As for the detractors who say AI art isn't art: "I roll my eyes at this point. It's an uninventive argument. People have said the same around photography, then Photoshop, then video art. I think sure, if you don't like it, don't buy it. History has shown us any time there's that reaction it's always been a sign that something important is happening."
Perhaps that's why CV is launching a new art show called Deep Fake at the NFT gallery SuperChief in Los Angeles. The artists are all part of the AI art collective MAIF, which began as a group chat and now represents 75 prominent and emerging AI artists.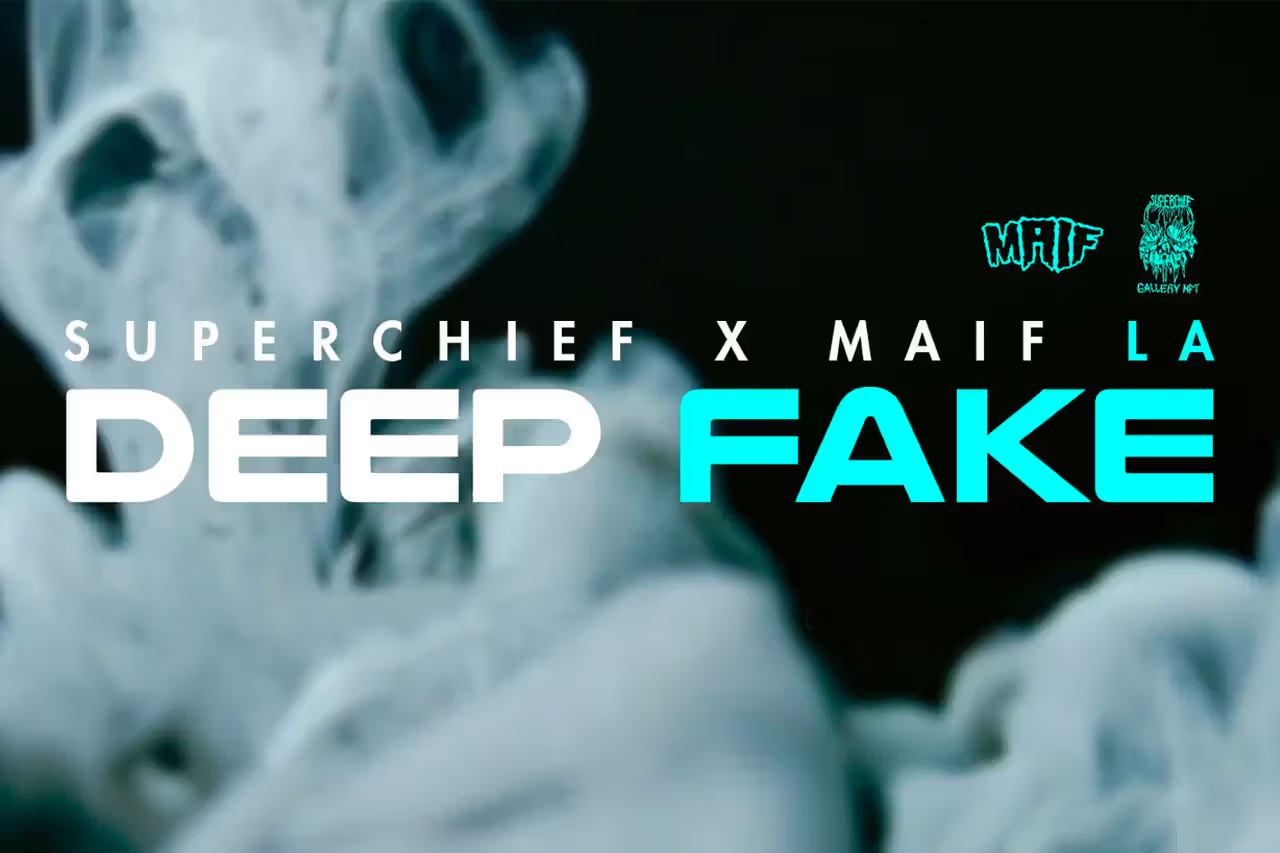 The concept behind the Deep Fake show "was to tackle head on this very concept of labeling AI art as fake or artificial. Everything in life is sort of made up. Why is a digital painting less made up than something you create with AI?"
"The idea is to use AI tools to look at this question." he says. "We have people who are looking at consumer brands, how brand values are constructed. Some are looking at plastic surgery. Some are looking at old war propaganda."
As for the propaganda of his own digital persona, Clown Vamp...
"I had a phase where I was obsessed with the clown vampire CryptoPunks," he says noting that he bought one. "I built a lore around him and then realized I felt silly owning such an expensive NFT when I could own so much art. I kept the name but used it to start my collection. He's the one that got away but I don't miss him."
Tickets for for the March 3 exhibit Deep Fake are available at Eventbrite.
Compress
Quick dopamine hits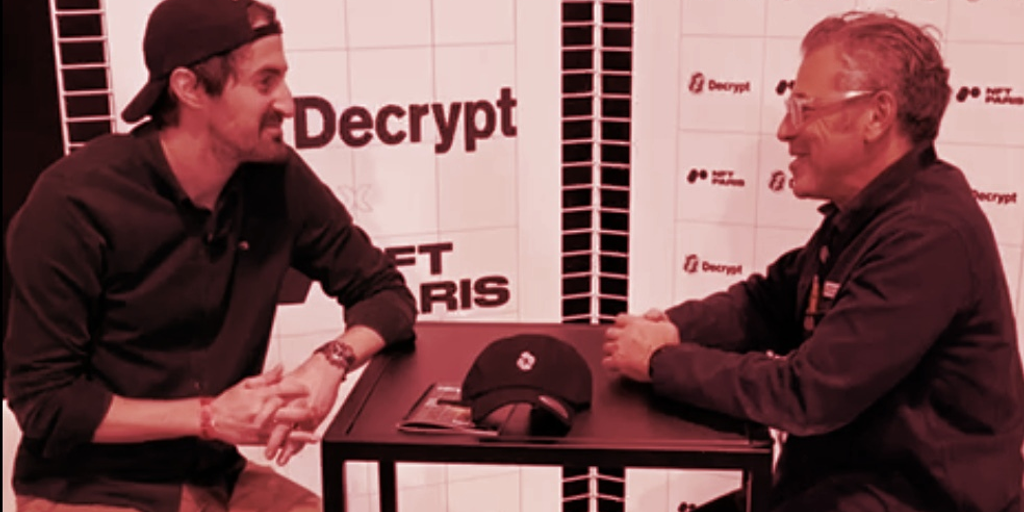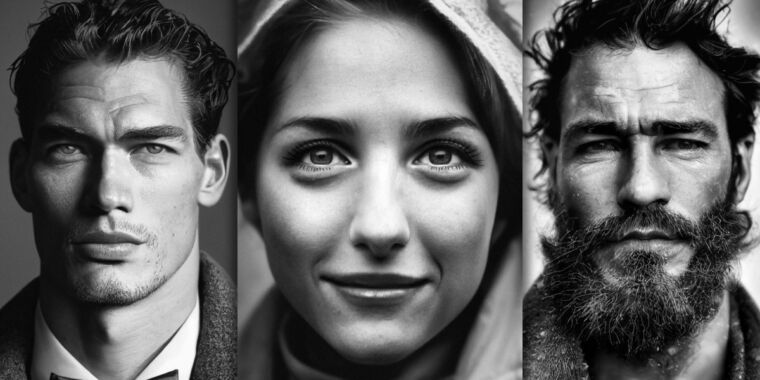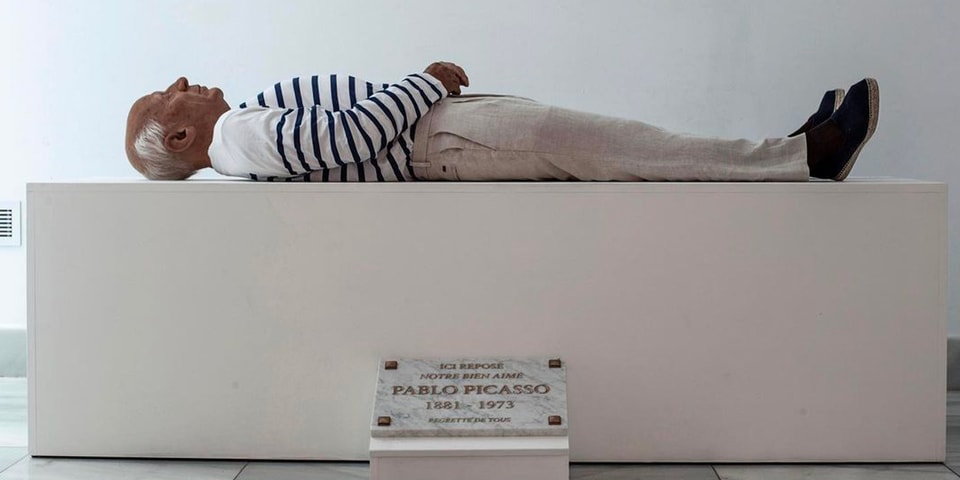 Thanks for reading. How did we do today? We're trying different formats to make sure we become your essential read for understanding the new technologies transforming the creative arts and culture, from Web3 to AI and beyond. If you got this far, give us two more minutes of your time.