It doesn't take a Harvard MBA to know that the music business sucks... for musicians.
Spotify pays pennies. Actually fractions of pennies. And if you have a record deal, those fractions of pennies all go to Universal Music before you see a dime. It would take almost 60M streams (with a capital M) to pay off a standard $250K advance (try this streaming royalties calculator if you want to cry).
Tik Tok, the new engine of musical fame, is worse. They pay exactly nothing for the billions of hours of content musicians put on the platform and yet, according to Bloomberg, are worth $270B.
Musicians can make money on Tik Tok... but not from music. If you're willing to drink endless amounts of protein shakes, someone will pay you for that. But it's easy to see how musicians, jacked up from 100 grams of daily protein, might get pissed that all these massive companies won't pay them for, you know, actually making music.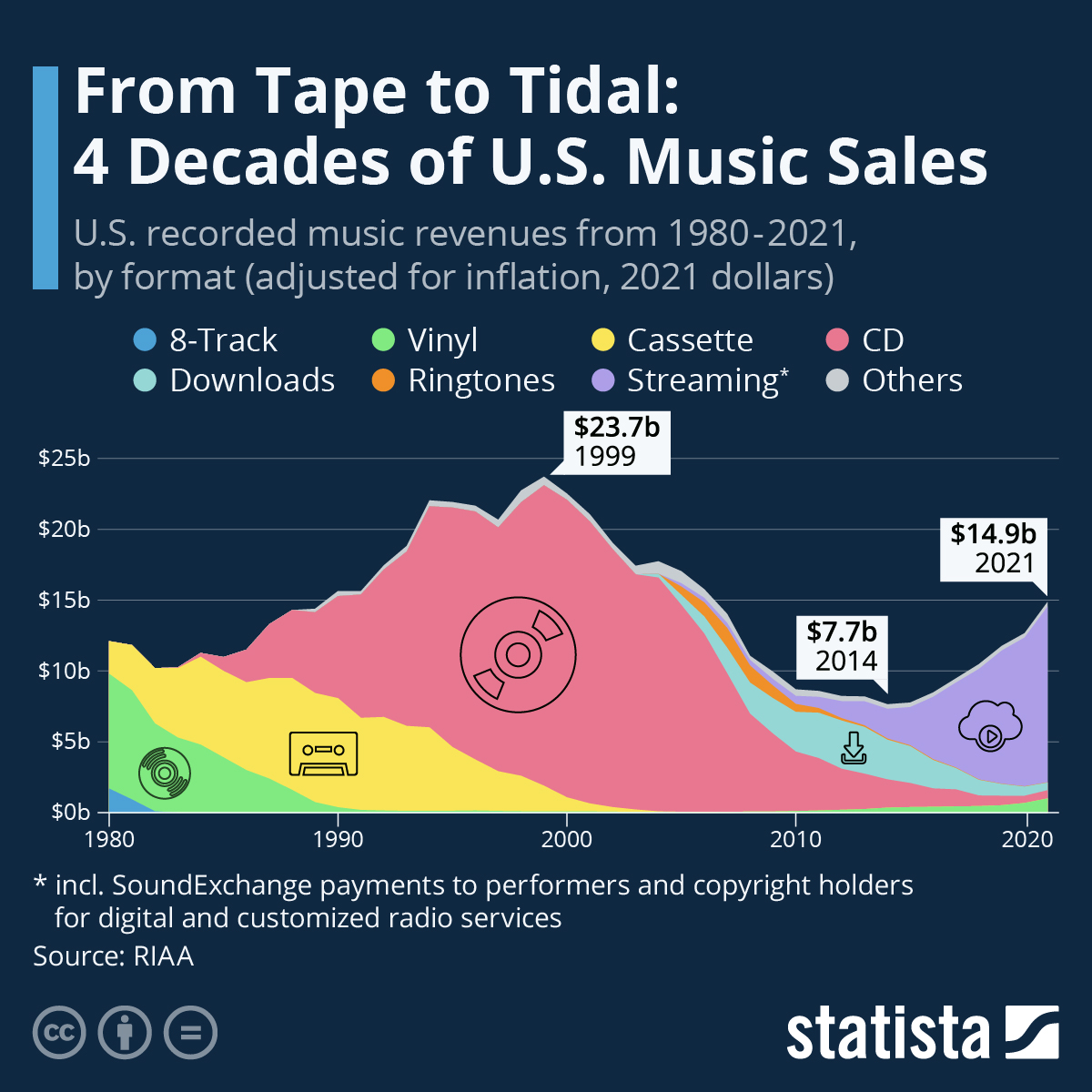 What if there was a different way? Could the entire industry work on an architecture that was more generous to musicians and created a closer relationship with music lovers?
Believe it or not, Snoop Dogg, is trying to figure it out. And he's using NFTs and blockchain technology to get it done. Is he for real or just blowing smoke?
CLICK TO JOIN FOR FREE AND READ OUR EXCLUSIVE SNOOP DOGG INTERVIEW.